ROCCALVECCE CASTLE
Viterbo
Apartment Piano Nobile Second floor
10 PEOPLE
One enters through the Main Entrance composed of a hall with staircase situated in the center of the main fašade on the piazza. From the hallway one enters the Entrance Hall (Arms Hall) with the family baldachin, a special dignity the family has had for centuries . To the right, a Loggetta with balcony decorated with wall paintings dating from the end of the 1800's, that is used as a dining room and the Red Living room (Salottino Rosso) overlooking the piazza, with a piano, library, TV and CD player. On the left of the living room a double bedroom with bath (Camera dell'oratorio). Leading off from the entrance hall is the kitchen with its loft holding an office and service bath. The kitchen has two stoves with 8 burners altogether, two forced air ovens and a microwave oven. From the entrance hall one can cross the corridor to arrive to two bedrooms. To the left the Bishop's room (Camera del vescovo) with twin beds and a bath with shower. To the right the Camera dei cocci with a loft on which there is a double bed and ensuite bath with shower. Following along the corridor, one enters the grand salon measuring about 90 sqm with its late 1600's stucchi and a beautiful Sicilian fireplace dating from the end of the 1700's. From this living room one arrives to the two bedrooms described above (Camera del Vescovo and Camera dei Cocci) and to other two rooms : Camera del Pretino and Camera Celeste. The first has twin beds, the second a double bed. These two rooms are connected by a dressing room and share a bath with shower. From the large living room there is a secondary staircase that brings to the piazza and to the rooftop terrace. From the other side and the loggetta, there is an elevator and exits to the piazza and to the other upper floors.
Apartment Oratory Ground floor on the piazza
4 PERSONS
Entrance is from the piazza. Entrance/living area. Master bedroom with ensuite bath. Kitchen corner. Second bedroom with twin beds and ensuite bath.
Apartment La Legnaia Ground floor on the piazza.
4 PERSONS
Private entrance from the piazza and one from the condominium corridor of the palazzo that also opens on to the piazza. Double bedroom. Two baths. Living area with two beds and a kitchen corner.
---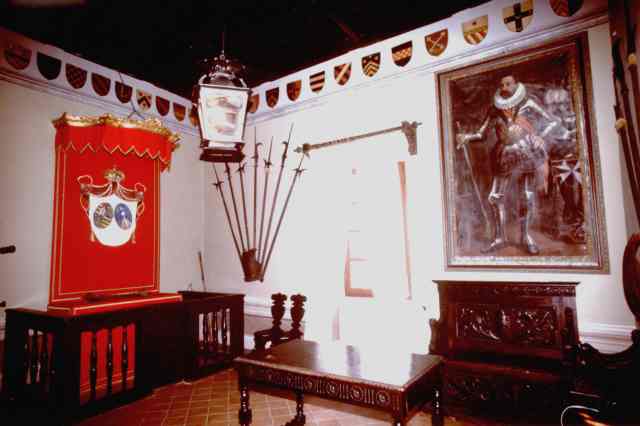 ---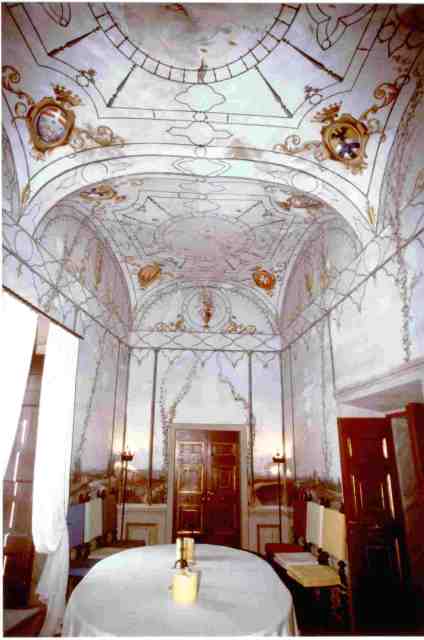 ---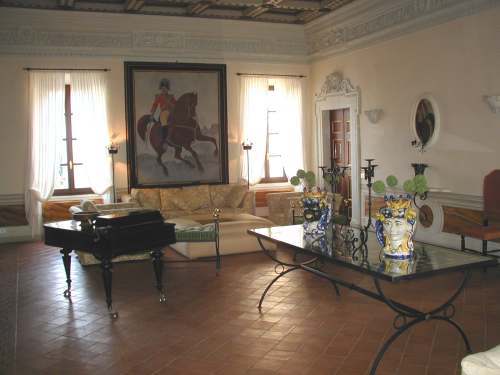 ---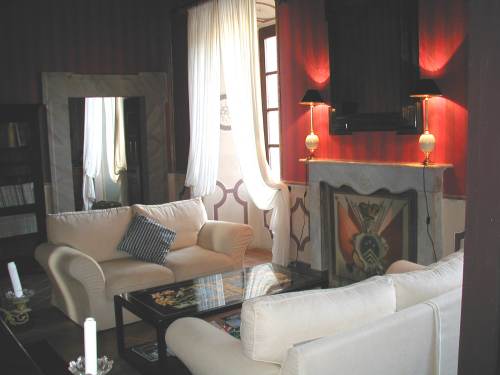 ---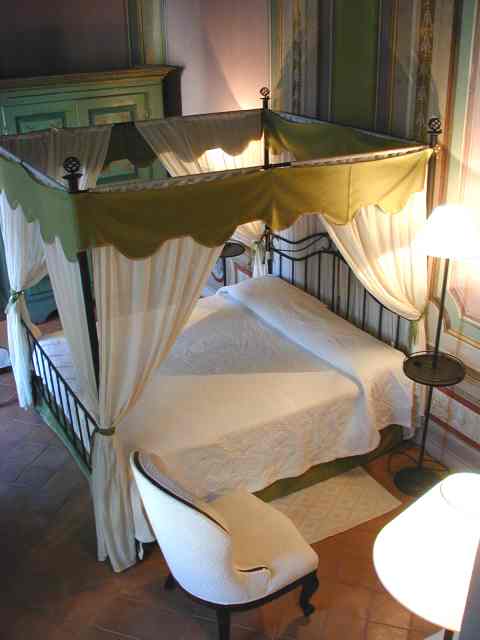 ---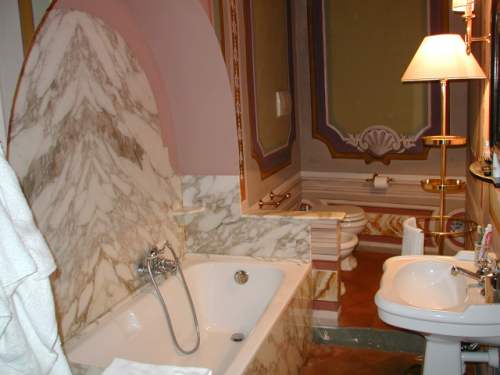 ---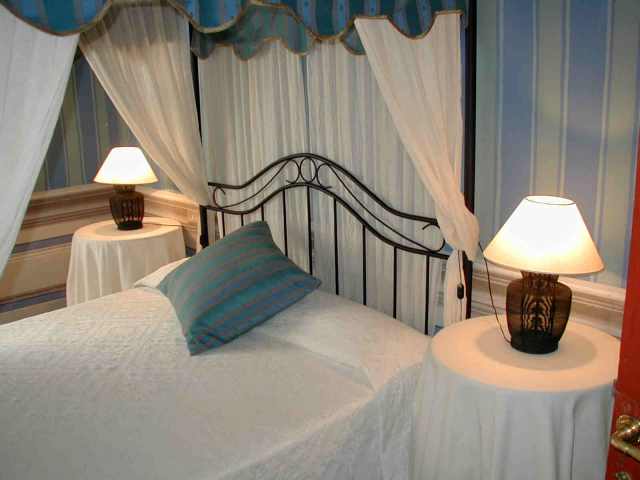 ---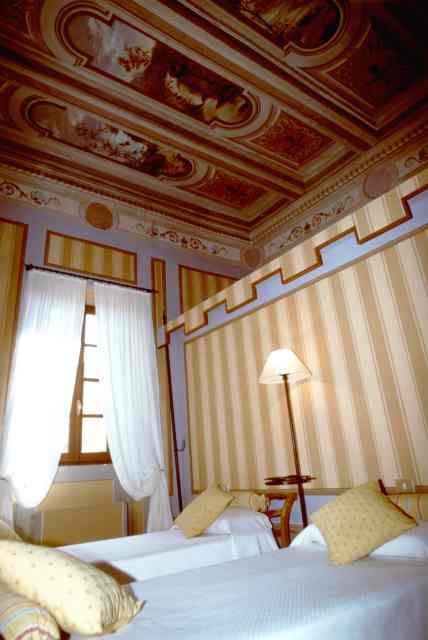 ---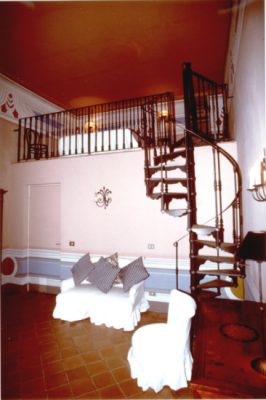 ---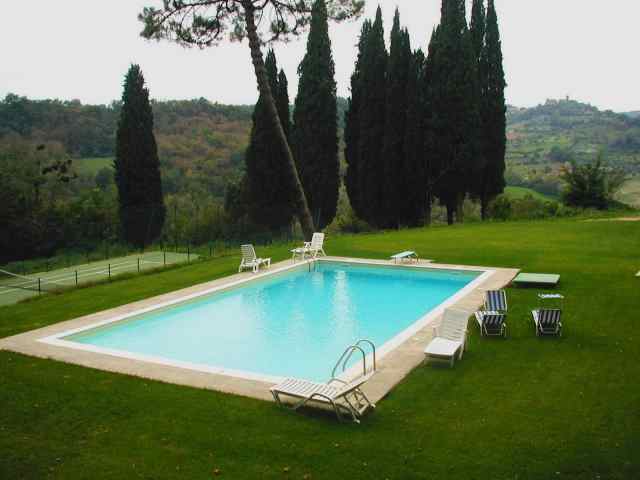 ---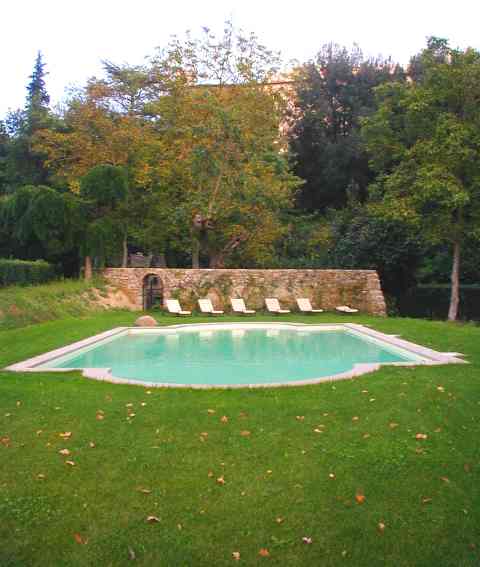 ---
2 SMALL APARTMENTS
4 PEOPLE EACH
---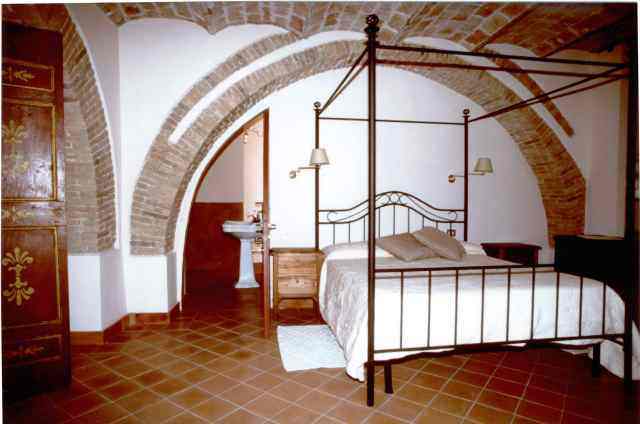 ---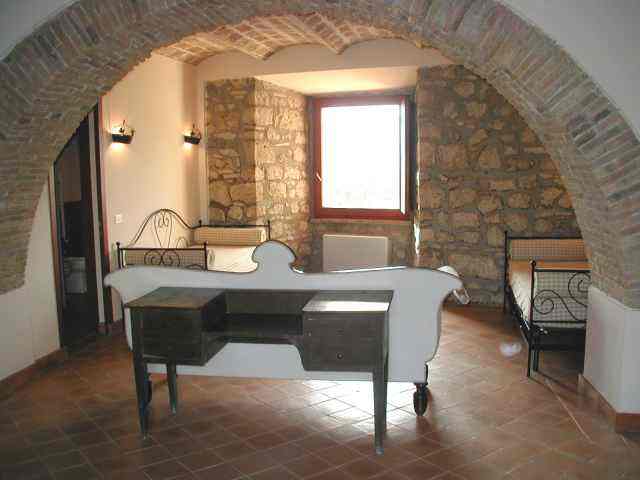 ---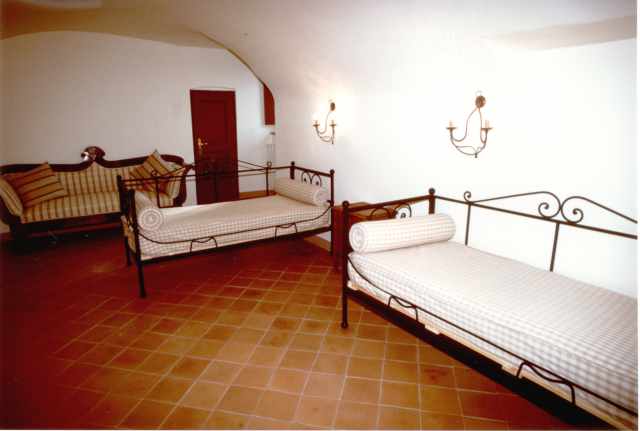 ---